The Forestry Residencia Lucas Olazábal It's a Training Center Polytechnic University of Madrid of legally-residential character located in Cercedilla (Dehesas Cercedilla) in the heart of Valley Fuenfría dentro de la zona de actuación del Guadarrama National Park.
It is a unique space, managed by the General Foundation of the Polytechnic University of Madrid, that in addition s is open to companies and organizations legally-private character wishing to conduct meetings, conventions, congresses or framed in the field of training and enterprise activity.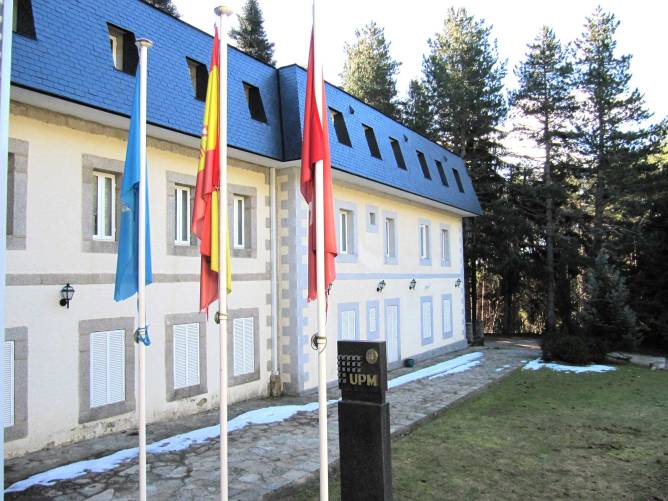 Its sheltered and privileged, provides excellent support for the socialization of the residents through the implementation of activities of leisure and recreation such as hiking, mountain biking, riding, etc..
INFORMATION AND RESERVATIONS
Such: 910327654
E-mail: residencia @ fgupm.es
Main activities of the residence:
Coaching in Cercedilla
Congress in Dehesas Cercedilla
Seminars in the Sierra de Madrid
Group accommodation
Organization of courses in Cercedilla
Training in the Sierra de Guadarrama
Workshops in Cercedilla
Conferences and kickoff in Dehesas Cercedilla
Organizing conferences in Cercedilla
Classrooms for intensive courses in the Sierra de Guadarrama
Corporate events and rent spaces in the Sierra de Madrid
Accommodation groups near Madrid
Hosting large groups in the Sierra de Madrid
Event spaces near Madrid
Spaces for events in the Sierra de Madrid
Spaces for events in Cercedilla